Biography
Mario Vélez (b. 1968) is a Colombian artist working in painting, drawing, and sculpture.  Vélez began his study of fine arts at the Universidad Nacional de Colombia, Medellín (1994). During his undergraduate degree, he was invited to take part in the Studio Programme in Painting at the Hochschule fur Angewandte Kunst in Vienna (1992).  After graduating, he returned to Europe for a master class with Karl Horst Hodicke at the Hochschule der Kunst in Berlin (1997).  He is currently based in Medellín.
Vélez's oeuvre engages with multiple artistic traditions, drawing influence from three main areas of interest: the art of pre-Columbian Latin America, contemporary abstract and expressionist painting, and the visual culture of present-day Colombia.  Working in the abstract mode, Vélez juxtaposes textural organic form and bright, playful colour to suggest a fusion of the primitive and the modern.  His style incorporates elements from two major movements within the Western canon: the tradition of geometric abstraction (particularly as seen in the work of Kandinsky, Delaunay, and Af Klint), and the Colour Field paintings of the Abstract Expressionist movement.
Mario Vélez's work has been exhibited worldwide, and he has participated in numerous exhibitions every year since 1994.  His paintings hang in museum collections in South America, North America, and Europe, including that of the Museo de Arte Moderno in Bogotá and the Museum of Latin American Art in Los Angeles.  His paintings have also been purchased by a number of prestigious private and corporate collections, including that of UBS Switzerland and the Sultan of Oman.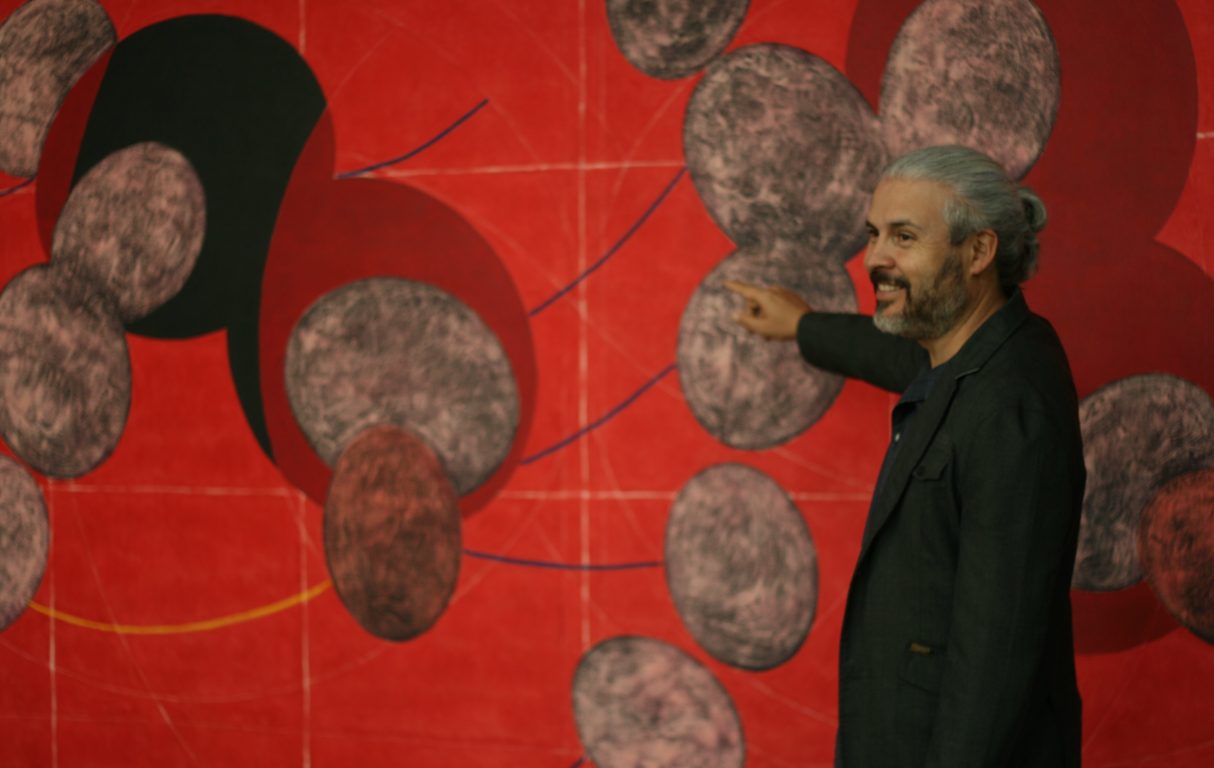 Shop
No products were found matching your selection.