Biography
Paul Wright is renowned for painting portraits. Even his interior scenes and still lifes have the feeling of portraiture, as he attempts to capture the 'life' of an object. Every brushstroke is not only visible, but so prominent as almost to overshadow the subject matter. Paint, for Wright, is highly physical –  figures and objects can be seen as if through a mesh of colourful strokes. Faces are rendered in an almost cubist fashion, while greyscale or flashes of brilliant colour are implemented to accentuate age and features.
After training as an Illustrator, I have spent the last 15 years developing a painterly language through which I seek to capture a vitality beyond the establishment of a mere 'likeness' to the subject, " says Wright. "Whilst I appreciate the importance of the individual being recognisable, the subjects are glimpsed rather than exposed, their inner selves hinted at but ultimately inscrutable. Though I often work on a large, potentially imposing scale, the work remains approachable through fluency of brush mark and a rich palette. The spaces the subjects inhabit are often indeterminate, providing an atmosphere that allows for ambiguity of psychological state. The subjects retain their integrity and yet a sense of intimacy is evoked"
Paul Wright (b. Leicester, UK, 1973) was a nominee for the BP Portrait Award 2014. He obtained a BA in Illustration from Falmouth School of Art. Wright has exhibited at the London Art Fair (2011); Art London (2011); Art Toronto, Canada; India Arts Destival, Mumbai, India; Sara Eyestone Gallery, Santa Fe, Arizona, USA; Thompsons Gallery, London, amongst many other spaces. His works forms part of the collections of the Prudential, Standard Chartered Bank, Accenture, Leicestershire Health Authority, P&O;, Rutland County, Texas State University.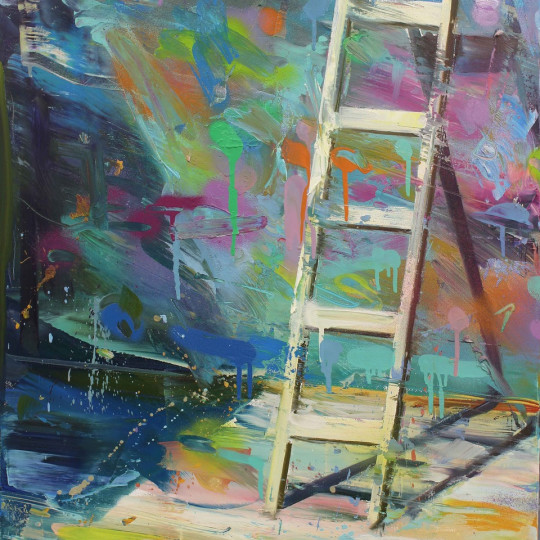 Shop
Showing 1–48 of 56 results
Showing 1–48 of 56 results