Biography
Raoul Orzabal is a British artist based in London.  In 2019 he was awarded the Art Gemini Prize, a highly acclaimed international contemporary art competition.
Using photoshop, Orzabal creates complex and intricately detailed compositions which combine architectural elements, buildings, skyscrapers and classical ruins which are fractured and layered.  Influenced by early 20th century modernist paintings and abstraction, Orzabal adopts this artistic language, exploring the manipulation and distortion of line, colour and space.  He transcends the landscape or cityscape genre by pushing the picture plane into multi-dimensional scenes, that appear almost 3D and disrupt the viewer's sense of place and space.  The monumental canvases take many months to create, painstakingly painted in small sections, creating densely populated scenes that are epic in scale.  There is a dystopian theme running through these compositions, where the buildings appear to splinter and the classical ruins and buildings are in a state of decay and debris, and appear to falter and fade into the background.  There is a constant tension between the man-made and the natural world, the smog and clouds that fill the sky behind these apocalyptic scenes.  Orzabal creates an alternate and parallel reality, that demonstrates a clear foreboding and commentary on our environmental impact and human creation and destruction.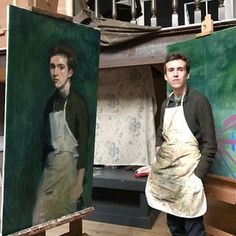 Shop
No products were found matching your selection.