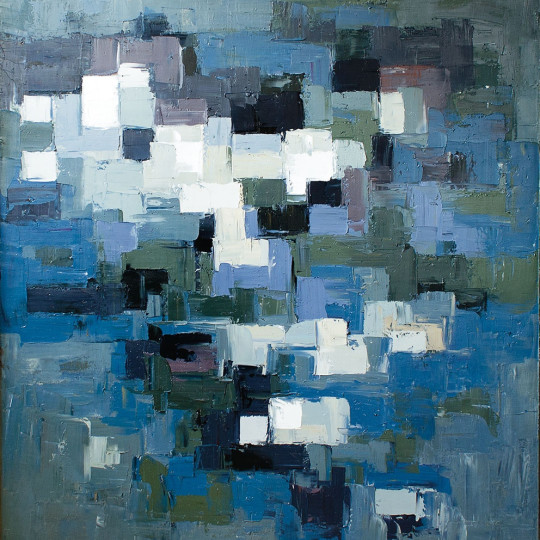 Gallery Elena Shchukina is delighted to present Interactive Spaces, an exhibition of new and recent works by New York-based Nigerian-born artist Onyeka Ibe (b. 1971).
Whilst some of his portraits and landscapes are purely representational, others lean much more towards abstraction. Ibe's colour palette is reminiscent of Africa's rich, earthy tones yet the villages he paints are not restricted to a particular land mass. As such, he brings together elements of his native Africa and combines them with Western influences. The subjects of his figurative works tend to be white women posing seductively. Light and colour unite to add a touch of warmth and intimacy.
Ibe achieved initial success at the age of 16 when his work was exhibited at the National Gallery of Modern Art in Lagos. Some years later, he graduated in Fine Art from the University of Benin, Nigeria. Having lived in New York for many years now, his work has been exhibited internationally. Ibe was awarded "The Best SOLO Artist of the Year 2006" at Artexpo New York.