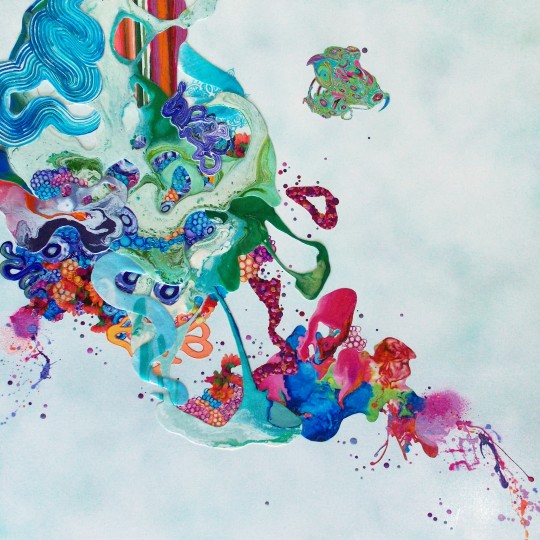 The modern condition and our relationship with the environment in the modern age is explored by American artists Kimber Berry and Marie Thibeault with a sense of vibrant colour and measured skepticism.
On show will be works from Kimber Berry's Plastic Garden series, which considers the human psyche and our impact upon the natural world. Intricately detailed works, with dynamic and organic shapes spiraling across the canvas, each painting is mixed media, combining the artist's use of plastics (an ironic and intentional nod to the subject matter) with paint and digital effects. The result is akin to a heightened and surreal encounter with the natural world, as though we are not only looking at a flower but climbing inside it. Berry's interest lies in our contemporary expansion into nature, and the blurring of reality and illusion.
The title of one work references the story of 'Alice in Wonderland', and indeed Berry conjures a similar sense of the imaginary – and of landscapes teeming with both chaos and magic. 
Marie Thibeault's work also considers the relationship between society and nature, exploring man-made structures and destruction, and combining ideas of breakdown and balance with elements of the sublime. Thibeault uses these elements, and the tensions between them, to make sense of events and changes that are 'unbounded, excessive, or chaotic'.
At a time when man's impact upon the natural world is an issue of such global importance, these works possess a certain urgency, reflected in Thibeault's use of sharp geometry and bold colour, with subjects seeming almost to explode in fragments towards the viewer.