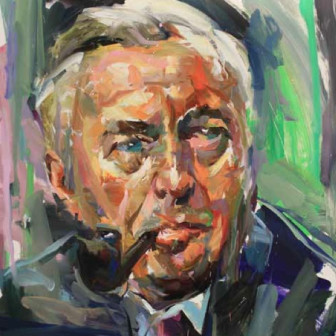 On 6th June, Gallery Elena Shchukina presented Alzheimer's in the Frame – The Memorable Icons Series, a unique pop-up exhibition for Alzheimer's relief.
The Alzheimer's in the Frame exhibition features portraits of notable individuals affected by dementia, such as the boxer Sugar Ray Robinson, former Prime Minister Margaret Thatcher, and writer Terry Pratchett.  Artists participating in the event include Pure Evil, Trish Wylie, and Gallery Elena Shchukina artist Paul Wright.
The BAT Foundation is a charity that provides drug-free therapy for people living with dementia.   25% of the evening's proceeds were presented towards charities promoting awareness of Alzheimer's disease. The exhibition was on show only at 6 June 6-8pm at Gallery Elena Shchukina.
RSVP to [email protected]