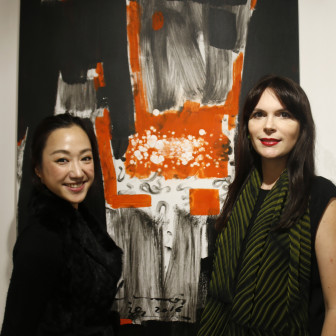 On 2nd November we celebrated the opening of two new exhibitions,
both by incredibly talented Chinese contemporary artists whose work merges the Eastern and Western paintings traditions: Chen Jiang-Hong's Returning Home and TSAI YuLung's Weaving Threads of Silk.
The opening coincided with the start of Asian Art in London, a ten-day  celebration the finest Asian art in the capital. As part of the event, on Monday 7th November the Gallery will remain open until 9pm.
We would like to thank all the friends and clients of the Gallery, as well as TSAI YuLung's daughter Cheng Cheng, who joined us for the cocktail reception, making the last private view of 2016 one to remember!