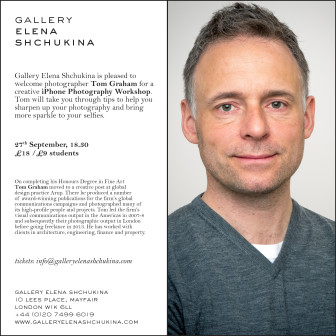 We are pleased to welcome photographer Tom Graham for a creative iPhone Photography Workshop.
Tom will take you through tips to help you sharpen up your phone photography and bring more sparkle to your selfies.
Tom will be available to answer questions and to help you explore composition, lighting and editing techniques on your phone. He will also advise on the latest photo apps to help you get more from your creative vision.
27th September 2017, 6.30 pm