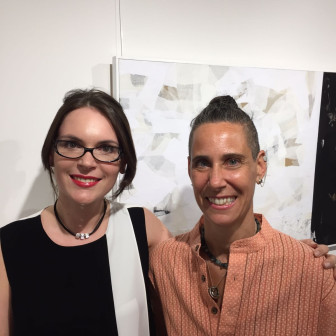 Congratulations to Lulu Manasseh, the winner of the PROJECT2017 public vote competition!
The competition opened online on 1st May and the response was overwhelming: more than one thousand people voted to award one artist the opportunity to showcase their work in a solo exhibition at Gallery Elena Shchukina in 2017-2018.
The winner was announced on 31st May, at the end of the panel discussion Gallery Ties: the Changing Relationship between Gallery and Artists, featuring independent artist Hermione Carline, artist and art dealer Lisa Sharpe,  Artsy Gallery Relations Manager Gemma Rolls-Bentley, and moderated by Elena Shchukina.
We really look forward to working with Lulu Manasseh on a new exhibition. The show dates will be announced in an upcoming newsletter.