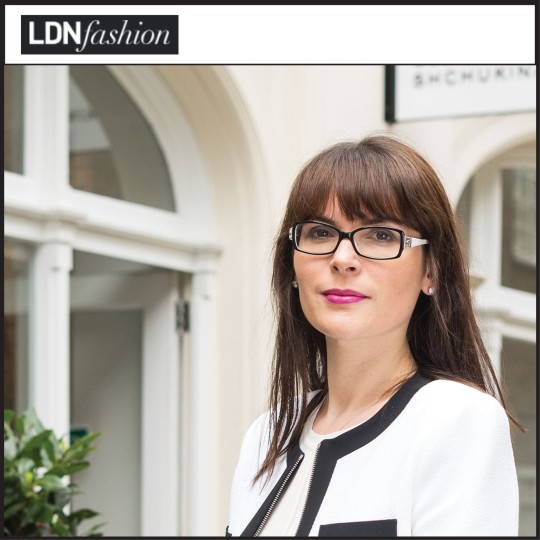 Elena Shchukina shares with LDN Fashion her favourite places and where she finds inspirations in the city:
Favourite neighbourhood
My favourite neighbourhood is Hampstead Village, it's become my new home since moving to London eight years ago. It has a subtle charm that is rare to find in a metropolis like London.
Favourite place for brunch
I have never had brunch. Perhaps I should give it a go, any recommendations?
Best coffee in London
I must admit, I only drink coffee at home or at the Gallery
Favourite gallery or museum
I am a patron of the Royal Academy, and I really admire their programme and ethos. I am also a patron of the Serpentine Galleries, which in my opinion, are among the best places to see modern and contemporary art.
Tell us a secret
I don't have secrets…
Favourite place to find inspiration
The artists I work with really inspire me. I would say that going to artists' studios is what inspires me the most, visiting a creative environment is a very special experience.
Best London destination for a date
My husband and I are both food lovers, so the best date for us would be going out for dinner. We like to try out new restaurant and explore very different cuisines. The last time we went out for a date, we had dinner at The Square in Mayfair and a lovely time there. It's a great restaurant with perfect service.
Favourite park
I love Golders Hill Park in my neighbourhood, it's wonderful to go there with the family – the butterfly house is something special! It's a really old park that has maintained its importance in the community for over a hundred years.
Favourite food market
Cabbages & Frocks Market is a wonderful little market near the gallery, in Marylebone village. There you can find delicious food as well as fashion and crafts – they have a wonderful array of artisan producers selling anything from olive oils and cheese to Moroccan food to crepes and hot chocolate. It is important to me to support artists, creatives and independent businesses, and this market works with small independent producers, designers and craftsmen and women.
Your sanctuary in the city
My home.
What inspires you
Apart from artists, my family and friends inspire me the most. They are a dynamic bunch and we love to exchange ideas and share experiences.
This season I'm loving
My baby because he is new and good looking!