Biography
Paris-born Franco-Uruguayan artist Miguel Kohler-Jan (1929 – 2011) embraced variation as a means to explore and understand form. He resorted to volumetric elements and shades of colour to bring about order in his compositions.
Kohler-Jan's artistic practice focuses on vibrant oil paintings as well as sand on canvas works. Whilst his oil works incorporate a combination of numbers, typography and geometric shapes, his sand works hint more at pre-Columbian designs.
Kohler-Jan's two great passions were art and Latin America.
His works have been shown in exhibitions and biennials worldwide.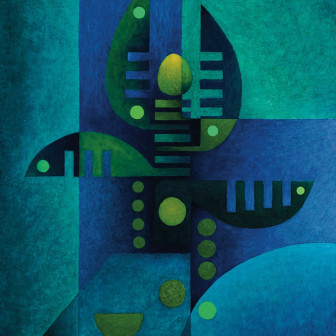 Shop