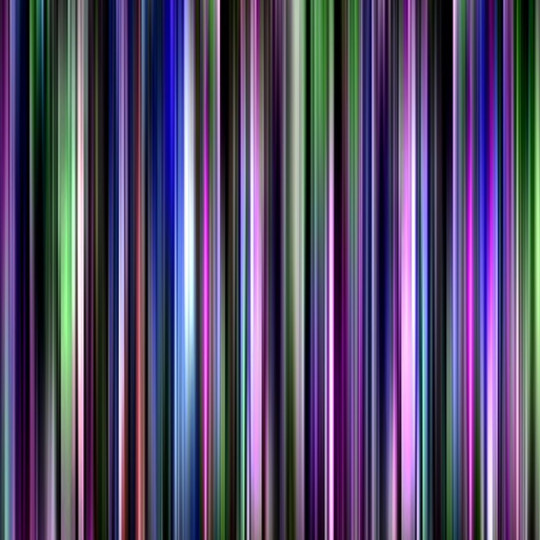 Allan Forsyth's second exhibition with Gallery Elena Shchukina encompasses light box installations, photograms and computer-generated imagery. Presenting an eclectic combination of photography-based works, the show references various leading modern and contemporary artists.
A light box hyper-realistically enhances a butterfly's metallic tones as another draws inspiration from Dan Flavin's practice yet relies on a colourful LED screen rather than individual fluorescent tubes to illuminate the space. Various photograms referencing photographer Adam Fuss feature ephemeral water ripples and small air and sea creatures. In a nod to Andrés Serrano's iconic Piss Christ, a work depicts a submerged crucifix yet abandons its offensive characteristics. Moreover, echoing Gerhard Richter's Strip prints presenting colourful horizontal lines, Forsyth's digitally-altered pieces transform images into blurred vertical strips.
As such, Forsyth's own rich visual vocabulary shines through whilst allowing visitors to experience the comforting familiar. Chasing Light – Following Shadow complements the most dynamic interiors.
Allan Forsyth has shown in the UK, mainland Europe, the US and Hong Kong including ArtPalmBeach (Galeria Chroma, Florida, 2015), London Art Fair (Mark Jason Gallery, London, 2015), FotoFever (ARTITLED! Contemporary Art, Brussels, 2012), The Summer Show (Royal Academy, London, 2007). His works can be found in private collections both in the UK and overseas including Zurich Global, Boston Consulting, Maze Restaurant, and Booz Allen Hamilton. Forsyth has been the recipient of several awards including Best Landscape for "Brooklyn" at the Royal West of England Academy, Bristol (2008) and the ICON Art & Design Award (2004).