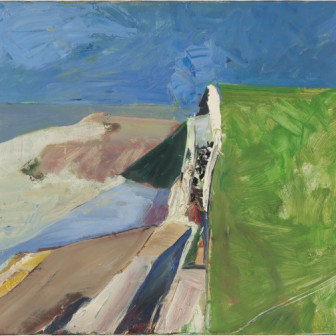 From the gallery in Mayfair, I am fortunately within easy reach of some of London's best museums and galleries. As a result I'm always inspired by my surroundings and decided to highlight something that has caught my attention; I think it is worthy of your attention too…
After reading lots of glowing reviews of the Royal Academy's Richard Diebenkorn exhibition I decided to pay it a visit.
The exhibition takes you on a journey: you see his original abstract works become figurative, before they start lapsing into the abstract once again. It is a treat to be able to see the progression of his whole career in one exhibition, something we are unable to do when dealing with emerging artists at Gallery Elena Shchukina.
The exhibitions at the Royal Academy are a constant source of enjoyment; so much so, I recently decided to become a Patron there to help support their great work.
Inspired by the colours and composition of the works I am looking forward to hanging Christoffer and Alex's works for the private view on 7th May.